About Ryan Group
We as the
Ryan International Group
have widespread interest in the sphere of quality education with a commitment to excellence. Our first school in Mumbai that was started in 1976 has grown and branched over a span of 43 years.
We have grown into one of India's leading group of institutions, providing academic excellence to our students. This is facilitated by dedicated educators who are trained to channelize their energy and resources towards child-centered qualitative learning. We have also ventured into International boundaries by establishing friendship institutions all across the globe.

We owe the group's success to Almighty God and our dedicated Management team developed by our Founder Chairman Dr. Augustine F. Pinto, ably supported by the Managing Director Madam Grace Pinto.

Today, the Group Management has evolved into a cohesive and well-knit network of academicians, researchers and professionals.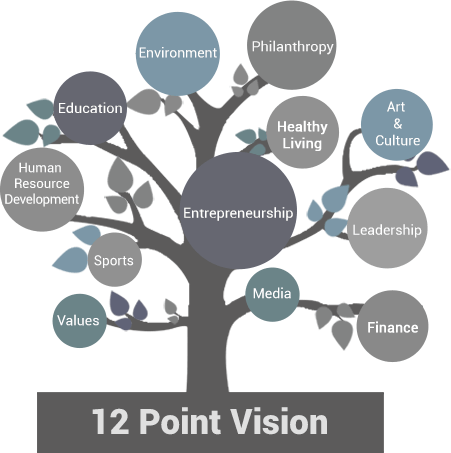 Vision
We aim to be a premier global educational institution which develops the human resource for our dynamic and expanding community, the state, the nation, the region and the world at large.
Through our institutions, we will cultivate all round development of qualities in a student.

Ryan Group has more than 135 institutions spread across the country and abroad. We are also working towards setting up our own Universities to continue the excellence in education that we are known for.

Mission
We set sail therefore to further propel the strong foundations of our vision upon which we base our objectives.
Developing the student's capabilities from a global perspective by instilling self-confidence in order to be able to contribute to community life, build tolerance & accountability.
A student with knowledge, attitude, skills, social and moral values which enhances their personality development, physical and psycho-social capabilities. These qualities are effectively achieved through professional coaching in sports, creative and personality enhancement activities.

The delivery of curriculum by incorporating activities based on the Multiple Intelligence theory of Howard Gardner, professor at Harvard University that leads to literacy, inquiry, creativity, and critical thinking.

The KASSM Approach
"Education can bring back on track any deviated affair and change the course of the world for the better."
The Ryan way is defined as KASSM: Knowledge, Attitude, Skills, Social and Moral Values.

To make the world a better place is what we aim to develop in Ryan students. Our approach therefore is to impart education and create a renewed sense of enlightenment. The magnitude of which is well capable of establishing an individual's development to the highest level.The KASSM approach is a means that has become a guiding example, using the concept of learning out of its old conditioning. We take this concept forward by the gradual unraveling of one's inner potential through the right mix of academia and other related activities for enriched living.
Hence, Ryanites are Kings and Queens in the making. Our institutions provide a learning environment that focuses on all-round development of the child.

Our Brands